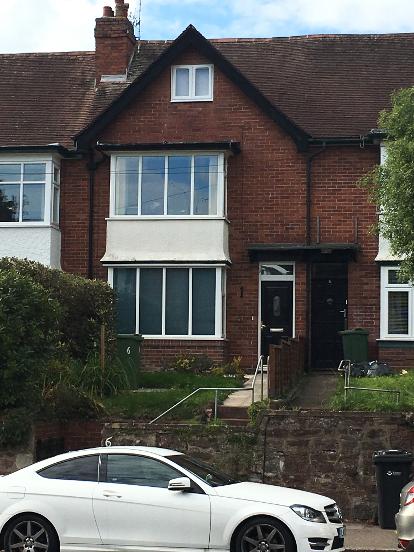 6 Wrentham Estate Old Tiverton Road EX4 6 ND. Recently converted 7 bedroom property with ground floor lounge extension added summer 2017.
Well equipped kitchen with two fridge freezers combo microwave, dishwasher and washer dryer.
Bedrooms with double bed glass desk chair wardrobe chest of drawers bedside table book case and notice board
Separate dining and lounge areas, with tv.
Rear yard with locked gate for bike storage
Picnic area in front garden
Responsive local landlord.NOW LET
£130 per person per week internet tv included plus utility bills £140
Close to university and town and on main bus routes
note: lounge shown relates to 2016 usage. 2017/8 this room becomes bedroom 7 with new purpose built lounge as walk through from kitchen